When you need the perfect hidden camera for bedroom, living room or garage the outlet hidden camera is the best choice. No one will pay attention to an ordinary wall outlet in any room, any area, they are so common. With such a portable design of the wall outlet we are able to install 4K Streaming WIFI Camera with Audio and with large memory capacity while keeping outlet functional like an ordinary outlet. So you can still plug anything into outlet and use it. We are using standed receptacles from store and build hidden camera in it. CAN BE BUILT IN WHITE, BEIGE OR EVEN BLACK COLOR FOR NO ADDITIONAL COST. JUST LEAVE A NOTE WITH ORDER.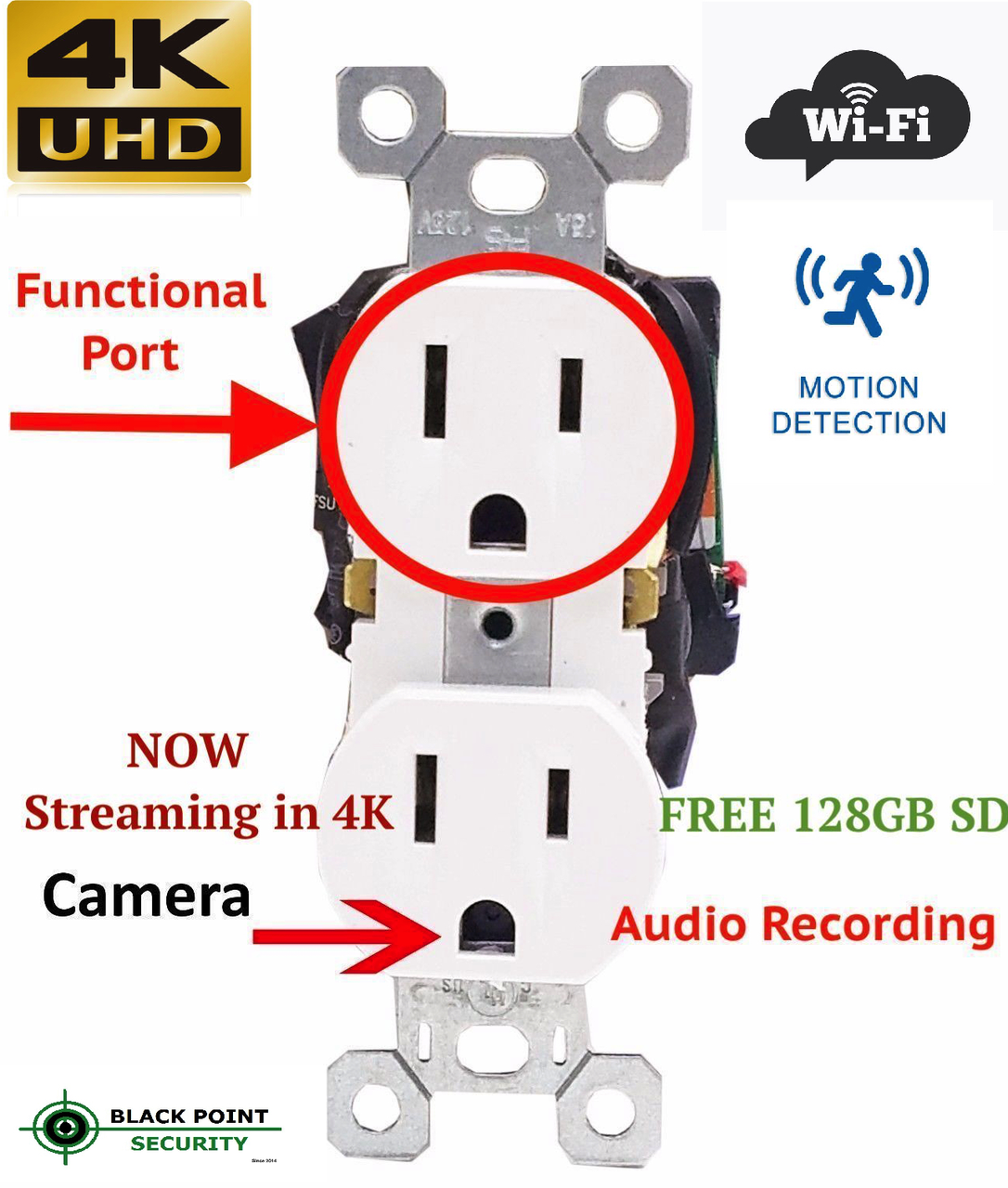 But sometimes you don't have time or opportunity to replace exisiting outlet to an outlet with hidden camera. Or need a camera for just few hours in that area. Then we can also offer a functional 6 plug wall outlet with two usb ports. Just plug it into existing outlet and you will get a streaming spy camera in few min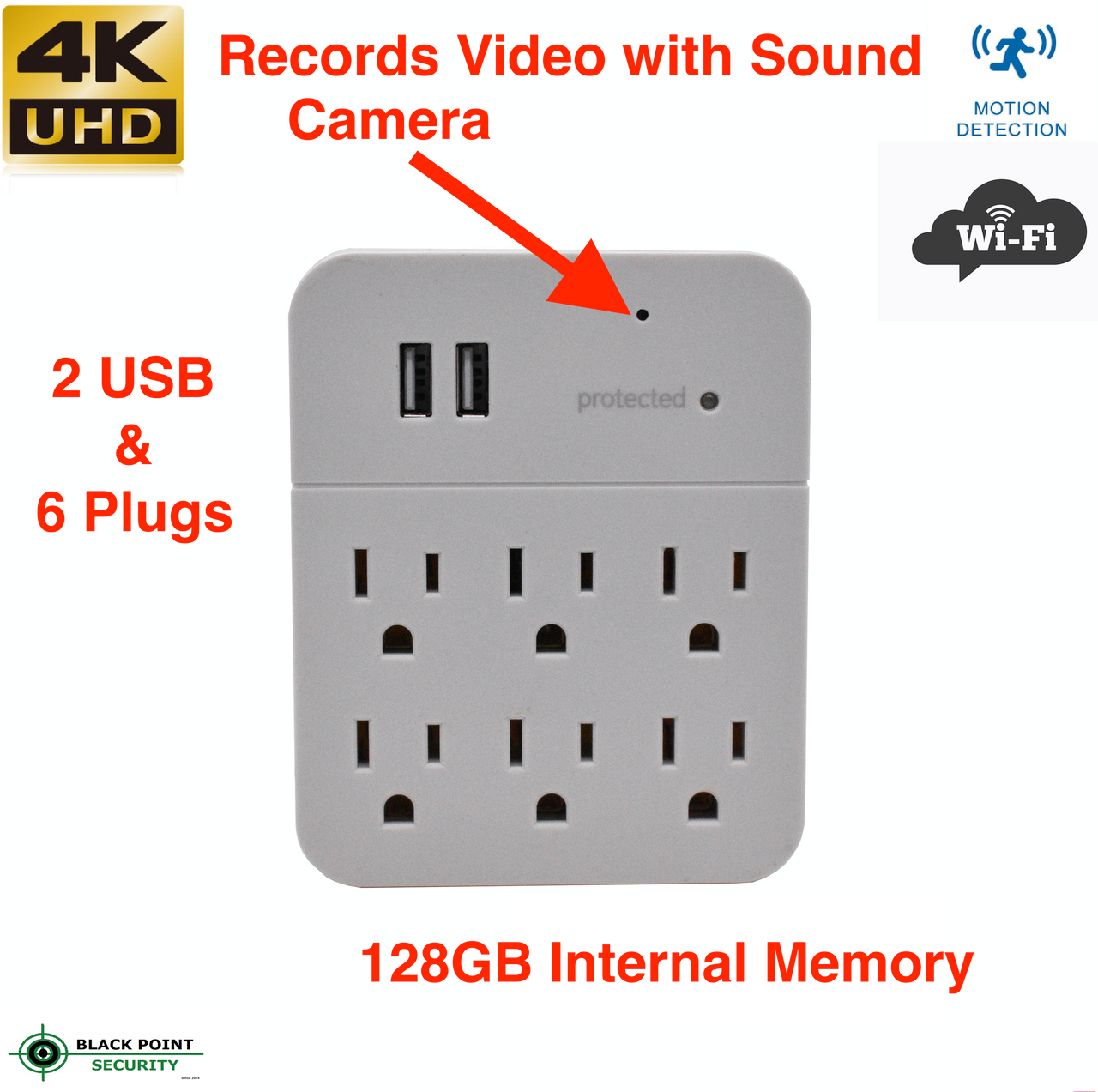 If area doesn't have an outlet or an existing outlet is located somewhere which would not provide you with a good camera view, to record what you would like, we offer a NOT functional battery operated wall outlet hidden camera which just sticks to the wall. Where you need to have best camera angle and it will record in up to 3K Resolution super clear video with audio and camera is controlled with radio frequency remote.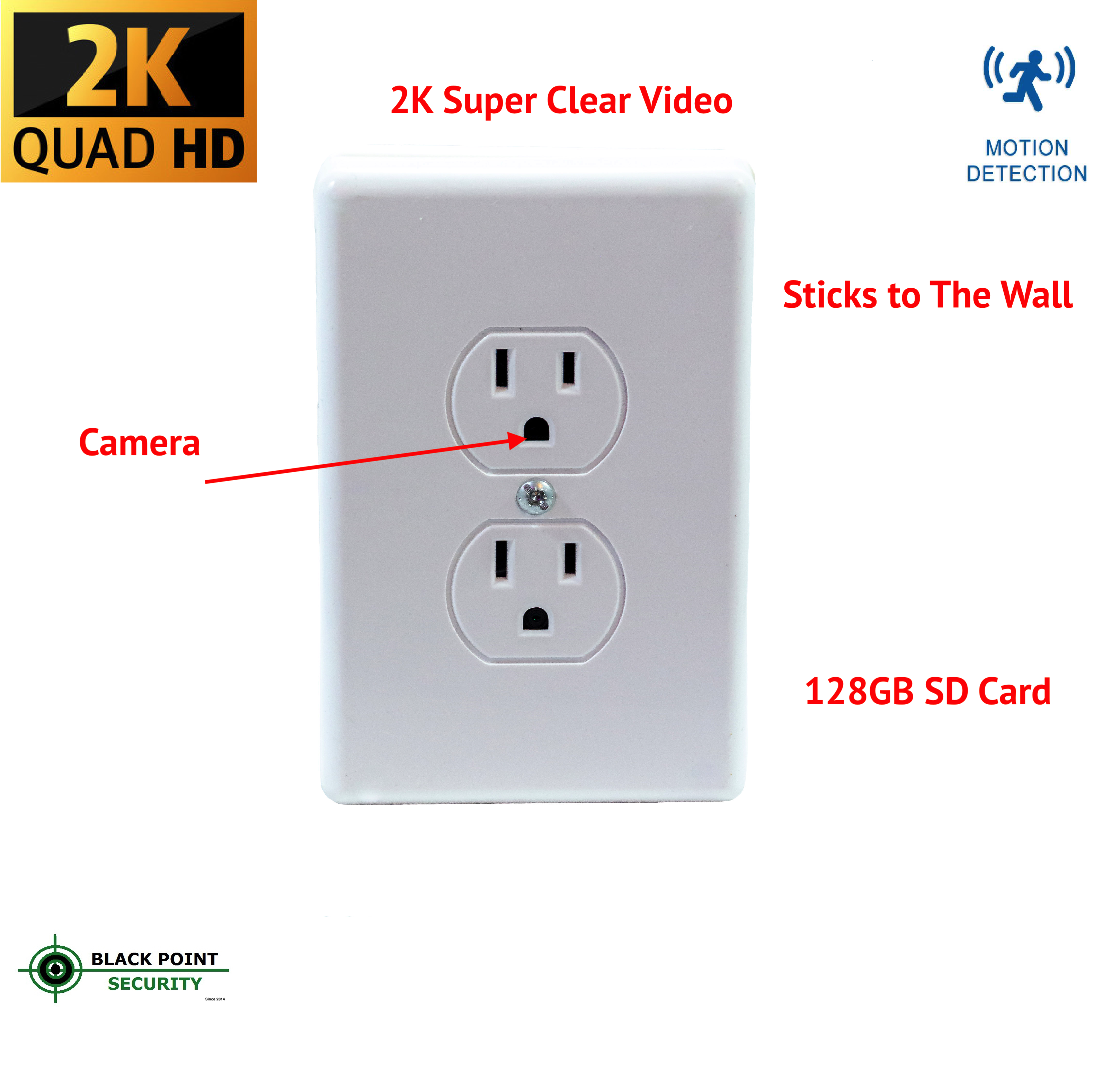 We are building products in the United States since 2014 with real LifeTime Warranty
If you still have any questions you are welcome to contact us through CONTACT FORM or write us directly to info@blackpointsecurity.com