If you think that someone is using New Apple AirTag to spy on your location we offer special detectors which will help not only to detect but also to find AirTag for example in your car which tracks your location. It can be not just your husband or wife or business partner but also can be a thieves who hide AirTag to target your vehicle when it is parked in public places like malls or parking lots and not protected at all.
Since September 2021st Five confirmed accidents with stolen cars using AirTag has happened that's why Police also recommends inspecting your vehicle regularly and reporting any suspicious tracking device found. But problem is that there is no standard location of AirTag where it might be hidden that's why we want to offer you one of our latests detector:
DD1216 RF Detector simply scans a location around you and will help to detect and find spying AirTag in your car. AirTag is transmitting Bluetooth signal which can be easily detected by DD1216.
This is a video which shows how DD1216 and DD1206 work:
If you are interested in DD1206 Detector just click on product image and it will forward you to the listing: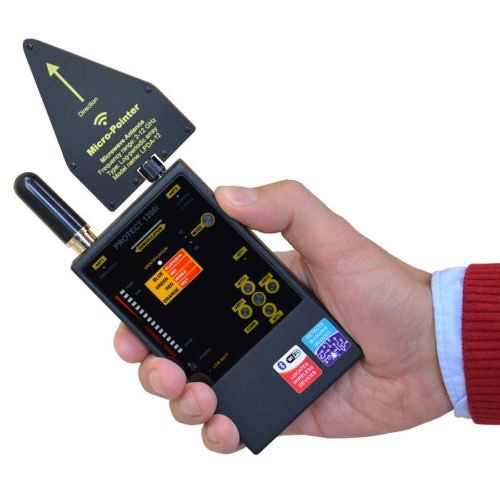 If you are interested in DD1216 detector just click on photo to visit product page: